Going through the immigration process can be very overwhelming, and often people run into snags requiring the
best immigration lawyers
to help get them through the chaos and out into the clear. If your case is straightforward, you will likely be able to file your paperwork on your own. However, if there are some circumstances to your case making you may need to hire an immigration lawyer to manage your case.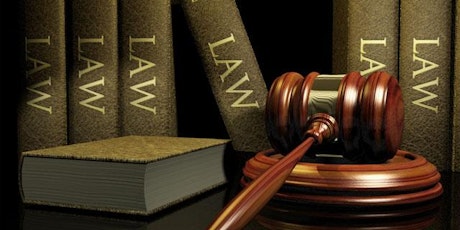 If you plan to hire an immigration attorney, you need to do some research because a good lawyer can be your key to having a legal stay or citizenship, while under-skilled legal representation can make your problems even worse.
Southern California is particularly tricky in going through immigration cases. Here are some considerations to keep in mind while searching for the best immigration lawyers in Los Angeles and Orange County.
1.Search the AILA
The AILA (American Immigration Lawyers Association) is a body of attorneys and lawyers who work in immigration law. If you are beginning your search this is a great place to start, as it will attest to those who know the policies and fine details in laws surrounding immigration. Start by searching for immigration lawyers in your area with broad geographic locations. For example, you can do a Google search for "immigration lawyers in Orange County" and then narrow this to "immigration lawyers in Anaheim". See who comes up, and look at the communities they serve. If you already have some names of lawyers, search for them in the AILA membership area, and see what populates. One final note; if your immigration lawyer does not show up in the AILA, this is not to say he isn't qualified or exceptional, as belonging to the AILA is not a requirement to practice law.
2.Get Immigration Lawyer References
Sometimes the old fashioned way of searching for something can be the best path to finding a winning solution. Talk to your colleagues, friends and family members; ask if any of them have used an immigration lawyer or know of someone who has. People are always on the ball to recommend a good lawyer who helped them win their case, and people are even more adamant to warn against bad lawyers.

3.Create a Short List of Lawyers, then Interview Them
As you do a search for local immigration lawyers, create a list of the ones who appear to match your needs. There are numerous case types in immigration law, so look for lawyers who have successful records in defending people with cases similar to your own. Once you have that finalized list call the law firms and interview your potential attorney. Try to determine the lawyer's work style, dedication to communication, genuine care for his clients, and any other areas important to you. You can also ask the attorney to provide client references to help you make your final decision.
4.Check Your Lawyer's Credentials
The last thing you need is to pay for legal support and work with a lawyer why was disbarred. Even if you think you've found the top immigration lawyer in Los Angeles, contact the state bar to find out if the attorney is licensed and in good standing with the state of California. If they are
facing disciplinary action
, you are better off choosing another lawyer.
5.Compare Fee Structures
Some lawyers charge hourly, while others bill for flat fees. On top of that, some accept payment plans and have internal lines of credit, while others don't. You will want to work with a lawyer who bills in a manner you can comfortably work with. You should also ask if there could be any additional charges such as courier fees.
Do Your Homework!
Finding a good immigration attorney is not as easy as hiring a plumber. You need to really dig your heels into the ground and do your research to unearth the best immigration lawyers in your area who can navigate you out of the chaos of paperwork and uncertainties thus restoring your peace of mind.