More than half of the worlds population is under lockdown for more than a month now and this is expected to continue further in coming days. The next verdict on what would be called as Lockdown 3.0 will be announced by the government most probably on 3rd of May, 2020. But the trends shows not an affirmative answer for people who are expecting calling off of the restrictions or lockdown. The consumers who were searching more about travel,
online food order
or gym memberships are now shifting their focus on to newer search trends amidst this pandemic. People are now looking for different things and this is considered as major shift in terms of over consumer behaviour across the globe. India, being the second largest populated country and with more than 40% of its population being in youth age group is also showing a lot of changes in terms of way the people are searching for things online. Gone are the days when people in India would mostly search for something about cricket or some celeb. In India, for instance, Bollywood and cricket searches almost always top the list. Unless it's election season when polls and politicians take over. As it happened in 2019 (Lok Sabha elections) and even in early 2020 when 'Delhi election results' was India's most searched term, according to Yahoo. As the coronavirus outbreak took over our lives and mind space, searches for terms related to the deadly disease skyrocketed. In India,
'coronavirus'
was searched a jaw-dropping
1.6 crore times in the last two months
. This was up from just 2,400 times in December when news of the outbreak in China was first reported, according to studies. A separate study by Yahoo indicates that as the coronavirus spread intensified around mid-March, terms like 'lockdown in India', 'social distancing' (a relatively new term for most people) and
'hydroxychloroquine for coronavirus'
. 'HCQS' searches went up further when President Donald Trump described the drug as one of the "biggest game changers in the history of medicine", and called it a potential cure.
Here're the top searches to which the Indian consumers have shifted during this pandemic:
Virtual Meeting Apps: Searches for virtual meeting apps have grown since the lockdown started. This is no doubt a major shift and has re-shaped the way people work across the globe. Humans are wired to adapt as per the situation and nothing's gonna stop them from doing so. Virtual conferencing apps and remote collaboration tools have been the biggest gainer of the pandemic — both in terms of users and online buzz. Zoom searches soared up in a month; Google Hangouts and Microsoft Teams gained 307 percent each, and Gotomeeting searches grew 173 percent. From schools and universities to enterprises and even individuals, almost all consumer sets have taken to Zoom, leading to the exponential growth in searches. "Indians, who had to overnight work and learn from home, searched for a new class of products and tools to stay productive," explains Yahoo in its study.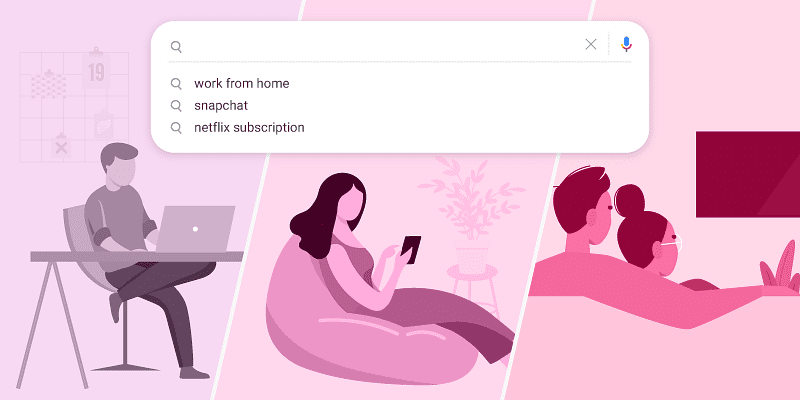 Daily Essentials Searches: This one's most searched one as we all are dependent on these everyday and these acts as fuels to our living. The supply of daily essentials like groceries has been dented by the nationwide lockdown. Transportation woes, reverse migration of contractual labour, and various other logistical hurdles have thrown the agri and food supply chain out of gear. This has led to anxiety and panic buying among consumers, leading to serpentine queues outside stores and supermarkets, and crashing servers or drying up slots on online grocery platforms. Yahoo data shows searches for 'online food delivery' and 'online grocery' rose by a whopping 2,400 percent and 4,900 percent respectively since the lockdown began. Online searches of 'n95 mask', 'n95 mask price', and '3m n95 mask' increased by an extraordinary 1,017 percent, 3,002 percent, and 1,962 percent respectively.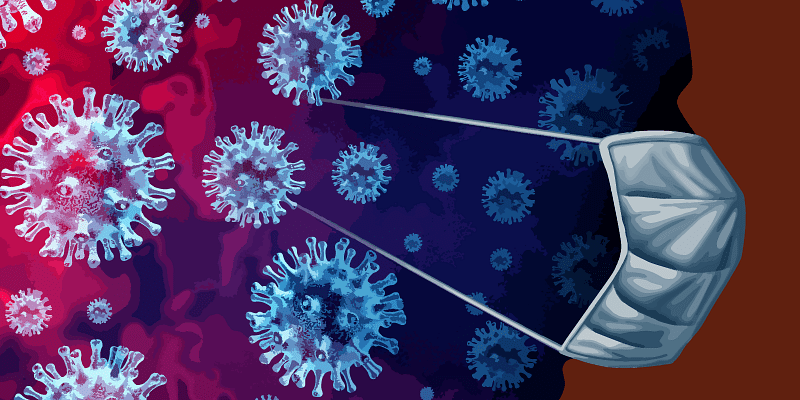 OTT Subscription Searches: Perhaps the most sought among people who are in search of ways to beat the boredom during this lockdown. With outdoor entertainment options drying up, OTT subscriptions are also on the rise. Searches with keywords 'Netflix subscription' and 'Amazon Prime subscription' went up by 193 percent and 162 percent over the last month. Video streaming platforms Watch2gether, Netflix, Amazon Prime Video, and Alt Balaji, were searched extensively in the last month-and-a-half. Studies reveals that searches for Watch2gether and Netflix increased by 184 percent and 173 percent respectively.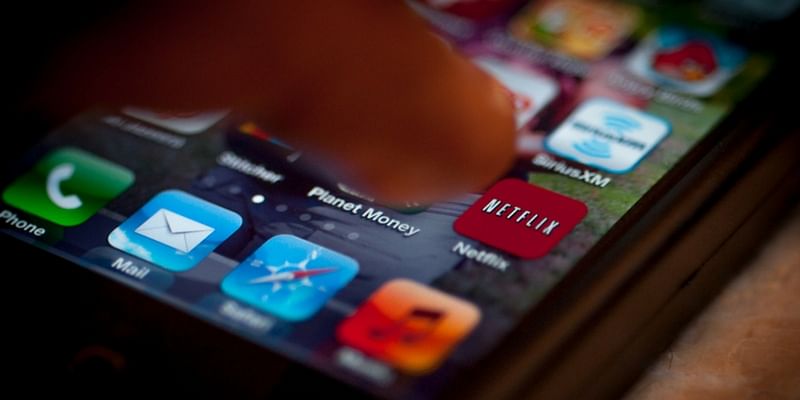 Social Media Searches: Meanwhile, social media searches continued to rise through the lockdown. Top gainers have been Snapchat and TikTok, besides Facebook's suite of apps. TikTok searches increased nearly 50 percent in two months while Snapchat searches topped in April, growing by 30 percent. Unsurprisingly, online gaming searches went up by 300 percent. The biggest spike was reported in Counter-Strike searches, which went up by 1,011 percent while 'puzzles' shot up by 1,566 percent, driven by young children looking for indoor pastimes.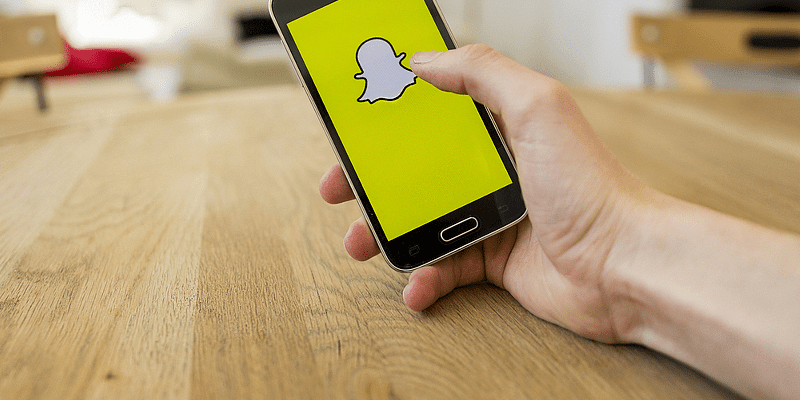 Other searches which saw a huge spike
Bollywood singer Kanika Kapoor became India's most-searched celebrity in March after she tested positive for COVID-19. She surpassed celeb search list toppers Deepika Padukone, Priyanka Chopra, and Amitabh Bachchan, according to Yahoo.
'Dalgona Coffee' too made an impact on searches, becoming India's most searched food term. It went ahead of the usual A-listers cake, paneer, chicken, and breakfast recipes.
All this shows a drastic shift and way the people are living their lives amidst this pandemic.
Share your view in comments and let us know, how has the coronavirus outbreak disrupted your life? And how are you dealing with it?