At this age and time, people are becoming more conscious about their health. That is, of course, a good thing. However, let us admit it: with our busy lives, juggling work, personal relationships, school, and personal errands, eating healthy is not as easy as it seems. That is because we often head out to restaurants and fast food chains.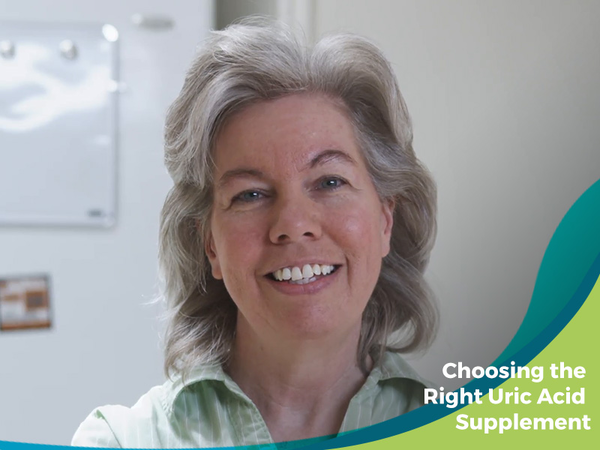 The danger of such a regular practice is that we do not truly know what is contained in the food that they serve. That is the reason why we are sometimes caught off guard when we realize that some compounds in our body have already increased in levels. Thus, we are already experiencing conditions that have a negative effect on our daily lives and work productivity.
A compound that commonly reaches its peak, especially when we age is uric acid. With the increasing incidence of uricemia or high levels of blood uric acid, a lot of manufacturers have focused on producing nutritional or food supplements that provide uric acid support or management. These supplements are actually marketed to help improve arthritic conditions
As a consumer, though, you must make sure that you evaluate the supplement that you are purchasing. This will ensure your safety. To help you out, we have briefly discussed the essential factors that you should also consider when buying dietary supplements for uric acid or arthritis management.
Manufacturer
The manufacturing company is always the first factor that one must keep in mind when purchasing any product. It might not be a company that has been around for several years, but at least, make sure that they are primarily focused on the production of dietary supplements. That will ensure that the ingredients will not be contaminated with any form of substance or compound.
Also, although supplements are not regulated by the Food and Drug Administration (FDA), the company should have strict quality control guidelines that are either at par or close with the ones from such agency. The company's facility should have also met the standards set forth by the Good Manufacturing Practices or GMP. Such can be identified through the GMP seal present in the product's bottle or packaging.
Ingredients
As mentioned above, FDA does not regulate supplements but the ingredients should not belong to any of the banned substances or items by the agency. That is the reason why they should contain all natural ingredients. By natural, we mean, extracts of vegetables, herbs, and/or fruits. They may also contain minerals and vitamins that are naturally present in the body. Such will ensure that the product will have limited or no side effects at all.
Packaging and Labeling
Supplements usually come in capsule or tablet form and they should be placed in tightly sealed, puncture-resistant, and light impenetrable packages. Such will make sure that the potency and purity of the capsules will be maintained even if you have already opened the product. The container should also contain all the important labels like warnings, dosage, and ingredients.
Final Thoughts
Supplements for arthritis or uric acid support can be helpful or beneficial if you ensure a product that has been manufactured carefully and safely.