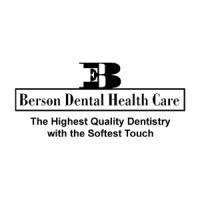 Publish Date:
June 24, 2020
Like
Description
Berson Dental Health Care has a team of skilled
dentists in Bala Cynwyd, PA
, serving you with a range of dental services, including cosmetic dentistry, implants, Invisalign, general dentistry, and more. Our goal is to provide quality and long term dental health to our patients. Call us today and book your appointment!
Address:-
301 E City Ave, Bala Cynwyd, PA, 19004, United States
Contact Email:-
bersondental@yahoo.com
Contact No:-
610-667-6666
Follow Us:-
https://www.facebook.com/BersonDental/
https://www.instagram.com/bersondentalhealth/
https://twitter.com/BersonDental